Highlander's Forbidden Desire – Extended Epilogue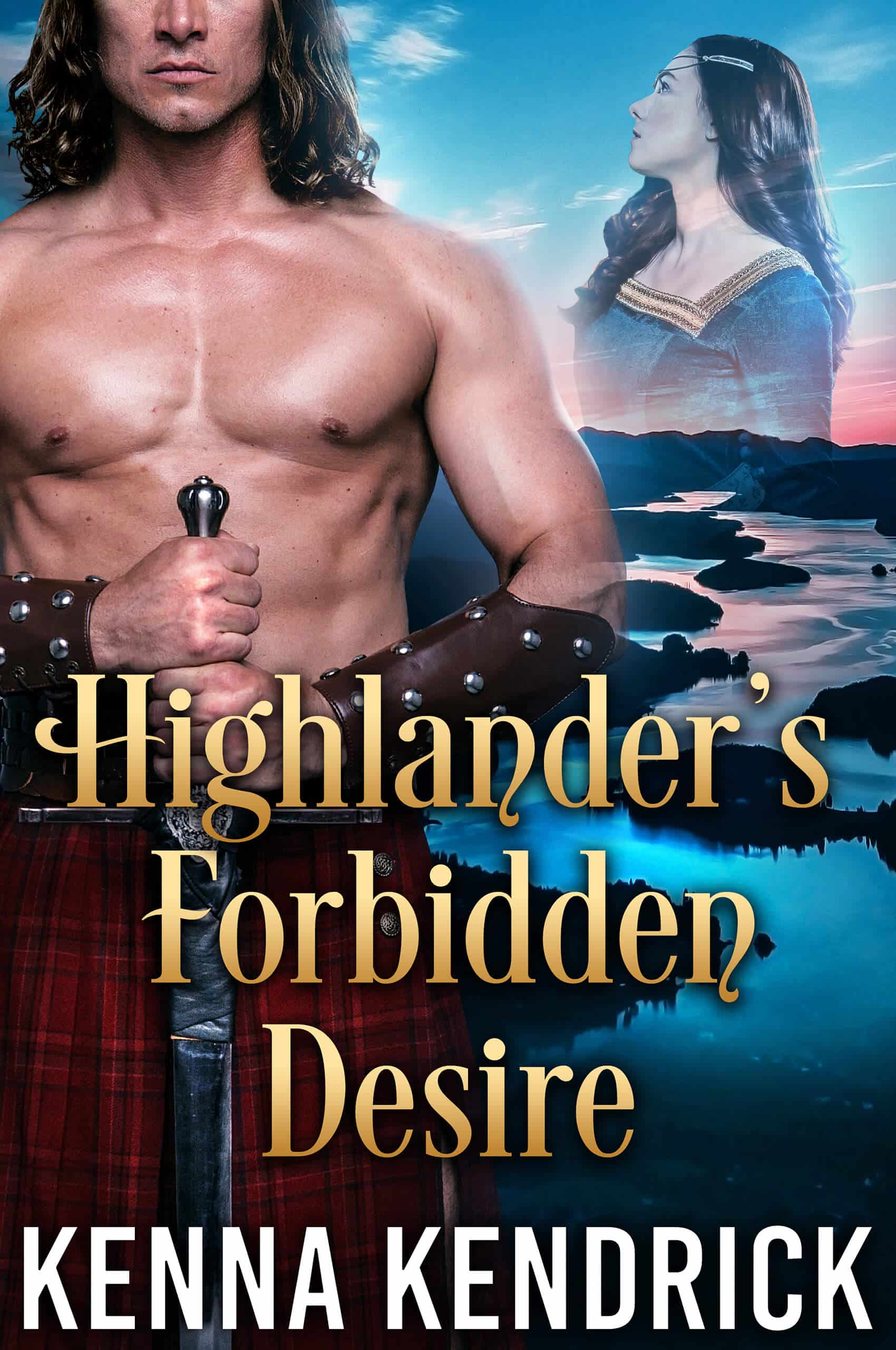 Mid-Argyll, Scotland, Summer, 1668
Elaine was watching anxiously from her chamber window, looking out across the moorlands far into the distance. She had been waiting all day for a sign of Finlay and Andrew's return, but so far, there had been no sign of them, and she was growing worried.
It was early spring in Mid-Argyll, the days still lingering with the shortness of winter, darkness closing in early, and the weather unpredictable. Snow still lay on the high mountain tops and a cold northern wind brought with it a chill that pierced to the bone.
She sighed, turning away from the window and shaking her head, as Carys looked up from her sewing with a questioning look upon her face.
"Nay sign of them, mistress?" she asked, and Elaine shook her head.
"They have been gone for three days, Carys. Each day I have expected them back, but nothin' and nay message either. What has become of them?" she said.
"They will be all right, mistress. When has Finlay ever failed in battle?" she asked.
"There is always a first time, Carys, and he has Andrew with him, what if tis' he who is injured? I could never forgive myself for allowin' my firstborn to ride out like that on some foolish errand," she said, slumping into a chair by the fire.
"Andrew is headstrong. He is nineteen years old, ye cannae stop him wantin' to fight and follow his father into battle," Carys said.
"Aye, but I can worry about him as only a mother can," Elaine replied.
"Have faith, mistress. Come now, sit a while by the fire, and we shall talk of old times. Dae ye remember when we used to sit for hours by the fire at Carrick when we were young?" she said, and Elaine smiled.
"Aye, such carefree days they were, I should have enjoyed them more for now there always seems so burden upon us," she said, sighing.
"But much happiness too, ye have three beautiful children and a husband who loves ye. Ye still have me at yer side and a home here at Kilchurn, ye are luckier than ye think, mistress and daenae forget, I await my husband too, Dougal is with them, but ye daenae see me worryin' every moment for him," Carys said, and Elaine nodded.
She was happy, for hers was a charmed and privileged life as mistress of the MacCallum clan. But at that moment, she could think only of Finlay and Andrew, worrying for their safety and praying for their swift return.
***
Later that evening, she sat at the table in the great hall. The wind was whistling around the castle, a draught causing her to shiver and the fire in the hearth to splutter and spit. On her right was Carys, and on her left were Margaret and Robert, her two younger children, both happily eating their dinner and oblivious to their mother's worry.
"I cannae eat," Elaine said, pushing aside her plate.
"Come now, mistress, ye shall make yerself ill if ye daenae eat," Carys said, but Elaine shook her head.
"Somethin' has happened to them, I know it," she said, but at that very moment, a commotion came from outside the great hall, and suddenly the doors burst open, and a dozen clansmen entered bearing a stretcher.
Elaine let out a cry of horror at the sight, rushing forward to where Finlay lay wounded and bleeding before her.
"Elaine, tis' nae as bad as it looks," Finlay said, struggling to sit up and gasping for breath.
"What happened? I have been anxious all day, I have nae slept for waitin' for ye. I thought ye and Andrew would return two days ago, and … Finlay, where is Andrew? Where is our son?" she asked, looking around her, panic rising in her voice.
"I am here, mother, I am quite safe," came a voice from the door of the great hall, and Elaine looked up to see her soon, bloodied and bruised, standing before her.
"Oh, Andrew, ye have been injured? I should never have allowed ye to go," Elaine said, rushing to her son and throwing her arms around him.
"I wanted to go, mother, I had to go. The honor of our clan is at stake, the enemy encroaches upon our lands day by day, and there is rumor of uprising and insurrection," Andrew said, ignoring his mother's concerns and going to his father's side.
"Andrew fought bravely, Elaine, ye would have been proud of him," Finlay said, helped from the stretcher and into a chair by the fire.
"But at what cost?" Elaine said, tears welling up in her eyes.
"The time for peace is at an end, mother. We cannae sit idly by and allow our lands to be overrun. John Erskine is raising an army to take the crown. This is our chance," Andrew said, and Elaine shook her head.
"We have always worked for peace, Andrew. Yer father and I have sacrificed much to ensure it. We cannae throw that away now on some foolish errand. The Earl of Mar will never raise an army large enough to take on the crown," she said, but Andrew shook his head.
"There are many who will rally to his banner, mother. I am one of them. I am old enough, and I have had a taste of war now. I am ready," he said.
"I will nae hear of it. Tell him, Finlay, tell him he is a fool to think these things," Elaine said, looking around her in desperation.
"Yer mother is right, Finlay. Ye fought these past few days bravely, but we cannae take on such a cause; it wouldnae be right. Ye still have much to learn," he said, and Andrew cursed.
"Ye treat me like a child, but I am nay child; I am a man, and I know the cause of right and wrong. The crown has too long subjected us to its cruel rule, well, enough is enough, I shall join with the Earl of Mar and fight. There is nothin' that ye can dae to stop me," he said, and with that, he turned and marched from the great hall, the doors slamming behind him.
"We must talk some sense into him. He cannae plunge us into war," Elaine said, as the servants brought hot water and bandages for Finlay.
"He is headstrong, but perhaps he will soon learn," Finlay said, sighing and shaking his head.
"But the cause he speaks of, can it even be true? John Erskine is but one man, the Earl of Mar can never take on the crown in such a way," she said, and Finlay shook his head.
"I fear that the Earl has already drawn many to his cause. Andrew is idealistic; he does nae know the horrors of war as we dae. I shall talk to him," he said, sighing and shaking his head.
***
But there was to be no conversation between Finlay and Andrew, for his son was already making plans. He had left the great hall, angered by his mother's refusal to allow him to fight for a cause he believed was right.
In his chambers, he cursed the foolishness of his parents and their timidity. Did they not see the need to act if the honor of the clan was to be defended? Andrew had long heard tales of the crown's brutality and of how it had taxed and subjected so many into submission.
"I will not allow it," he said, bringing his fist down hard upon the mantelpiece.
He had made his decision already, long before he and his father had returned to Kilchurn from their flight along the eastern border of their territory. Andrew had seen for himself the devastation wrought by those who supported the crown and believed they could take anything they wished.
Crofts had been burned, peasants terrified, lands seized, and all manner of wickedness enacted in the name of the king. He would not stand for it any longer, and now, he took up his meager possessions and wrapped his cloak tightly around him, his sword slung at his side.
He would not ask permission to go, for he knew his parents would never allow it. By the time they realized he was gone, it would be too late, and he would have disappeared into the night. He waited until the castle grew quiet, the night watch bell having sounded, and the torches on the gates extinguished.
Now, he made his way quietly downstairs, picking his way through the darkened corridors, and sneaking into the kitchen to steal food. He could picture his mother's face if she knew what he was doing, the horror she would feel when it was discovered that he was gone. But Andrew knew his cause was right, and he slipped out of the castle by the side gate in the gardens, fleeing across the moorland to join the Earl of Mar and fight in his rebellion.
---
If you want to stay updated on my next book, and want to know about secret deals, please click the button below!
---
If you haven't already, please leave your review on Amazon
---
If you want to be always up to date with my new releases, click and...
Follow me on BookBub
Readers who enjoyed this book also bought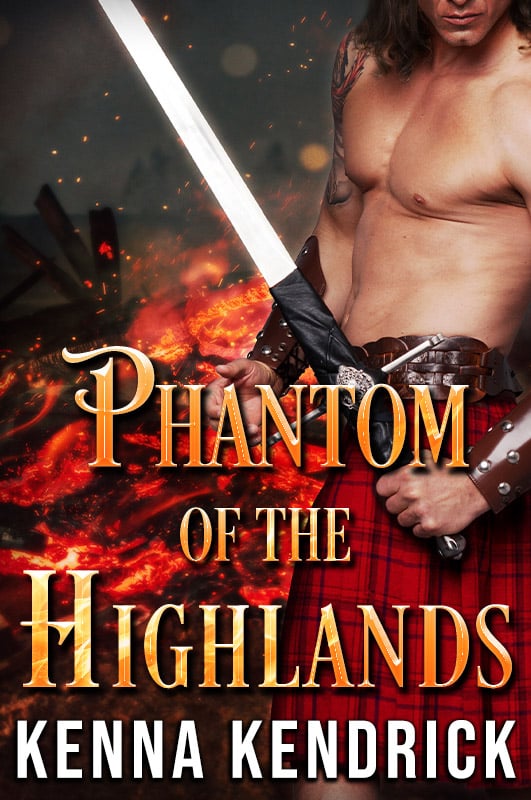 ★★★★★ 266 ratings


This is the story of Gillian, an adventurous English lady who finds herself captured by a mysterious and alluring Highlander. This Highlander will do whatever it takes to save his people from hunger, even abduct the daughter of his enemy. But life seldom goes as planned. What will happen when the Highlander starts falling for Gillian? And will her feelings or her logic prevail in this peculiar turn of events?
Read the book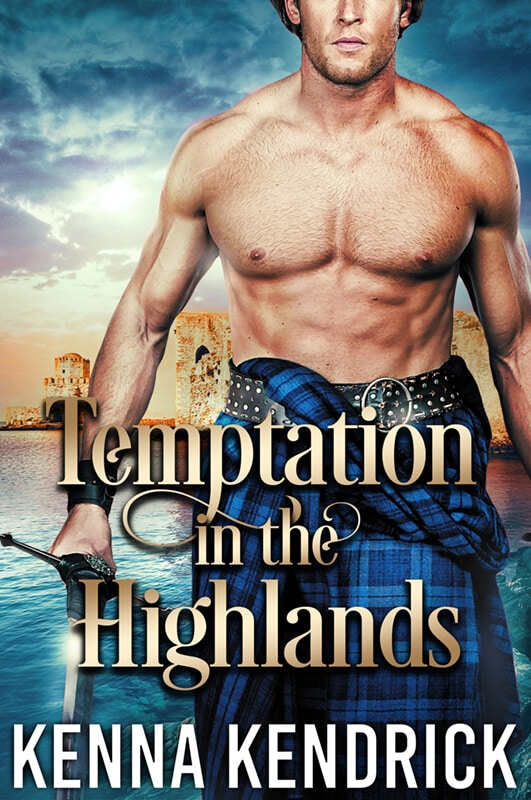 ★★★★★ 208 ratings


This is the story of Julia, an intelligent English lady who runs away to escape her woes and finds herself in the keep of an enticing Highlander. This Highlander, as handsome as he may be, has serious economic troubles, and only a miracle can save him. But perhaps one's answer is closer than he thinks. How will he help her face the past that is haunting her? And how will she save him?
Read the book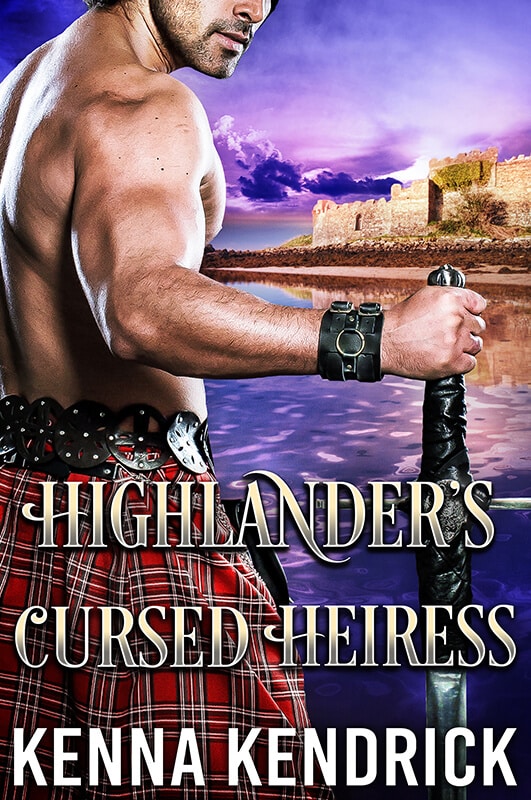 ★★★★★ 213 ratings


This is the story of Gale, an adventurous English lady who runs away to escape her murderous mother and finds herself in the company of an alluring Highlander. There she is called to change her ways, and he helps her see the world from a different point of view. But her past is catching up with her. How will she elude her mother? And will this be the only obstacle in their relationship?
Read the book