The Secret of a Highland Rebel – Extended Epilogue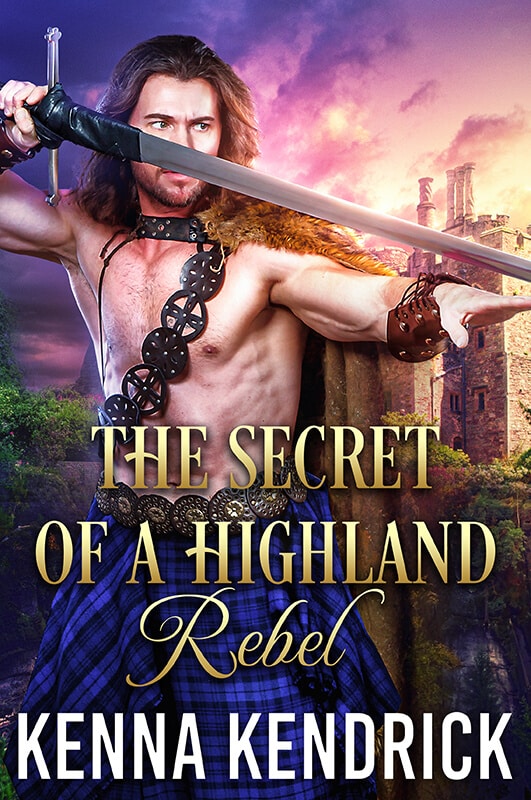 One year later
Bevin sat in the sunroom with Louisa, sipping a cup of tea. She'd been married to Keenan for a year now, and life had been beautiful and blissful since then. He had kept his promise to her, constantly demonstrating his love for her in small and large gestures. She also made certain to reciprocate his efforts so that he would never feel unloved.
The Athol clan was doing outstandingly well. Keenan had made it his mission to restore the clan to its former glory and then gone above and beyond, introducing new ideas he was certain would benefit the people's growth.
Keenan was unlike any other Laird. He made sure that he listened to people who had complaints — that he was physically available. He was always working with them, going out to join them during the planting season and assisting them in building silos and digging wells to prevent fires around farm areas and provide more water sources.
He was still the same person he was before becoming Laird. He made certain that Athol had many allies by attending meetings with other Lairds himself rather than sending others in his place. He was excellent with people. He proved to be physically and mentally strong, and people preferred to work with him rather than oppose him.
He trained new guards and soldiers, incorporating techniques he had learned on the street and from the many masters he had served under, and their military strength more than doubled. His soldiers were regarded as the best in the villages and clans that surrounded them.
He had Mr. Balfour by his side, which aided him in his mission. The merchant, who had connections with other merchants, assisted in bringing good trade to Athol, causing other villages to turn to them for goods they required.
Mr. Balfour maintained his habit of rescuing strays and training them to be experts in various fields. He no longer warned them against using their hearts, but instead reminded them that the brain was a very important tool that they should use.
The old man's habit appeared to have grown with age and since his reunion with Keenan. He did everything he could to replace Keenan while still holding him in high regard. When he returned from his trips, he always brought some boys with him and trained them to be better, effectively removing them from the streets and ensuring their basic needs were met.
Mr. Balfour chose to settle in Athol after becoming tired of constant travel. He had built a large network with his boys and those he had met over the years, and he no longer needed to leave his house on long trips.
His friendship with the former Laird remained strong. The two of them trained the boys in their different areas of expertise and picking a new spot to travel to every few months. The two would go away for a few weeks at a time, sending letters back and forth about their adventures. They always returned with stories of their explorations and gifts for everyone.
John was no longer tempted to drink, though he did occasionally share a glass with a friend on nights when they decided to stay in and enjoy a quiet evening.
Once Bevin asked him about her mother and he'd made it clear that any mention of her only caused him grief and drove him deeper into the bottle. Bevin had been afraid to ask again because she didn't want to jeopardize his progress. She was surprised when he smiled and told her about her mother's shenanigans and all the times she had made him worry.
The night had been filled with so much laughter that Bevin had been moved to tears. She had tried so hard to keep them from falling down her cheeks because her father still felt guilty about how he had treated his daughter, and she wanted the night to end in the same joy it had begun.
She attributed part of his happiness to the merchant and loved him for it. She was grateful to him for the man Keenan had become, but now she loved him with all her heart, just as much as she loved her father. The old men's mischievous behavior only reinforced that love.
She was grateful for Keenan's special bond with Mr. Balfour, whom she had come to know as James. It appears that James and her father brought these boys and trained them to be mercenaries in order to ease Keenan's position. The two frequently dispatched young mercenaries to him, who always joked that his land would soon be overrun with young men.
The merchant had told Keenan that he was their older brother in a way because they all looked up to him as their father. Keenan was glad to train them, glad that he could at least provide them with a stable future as guards.
He would come home from the training ground, clean himself up, and join her in the sunroom or wherever she was at the time to spend quality time with her. She was particularly fond of their amusing exchanges. He was a very busy man, but he showed that he wasn't too busy to spend time with her.
Keenan appeared just as she was thinking about him, as if she had summoned him with her thoughts, and kissed her cheek, causing her to smile. He smelled like the soap he'd used in his bath, and his hair was still slightly damp.
"How is me lovely wife doing today?" he asked, striking up a conversation. Bevin responded that she was feeling great and that she was glad he could join her. He left their bed before she woke up this morning, telling Louisa to notify her when she awoke that he had been called for an emergency and didn't want to wake her up to tell her.
"I have been thinking of ye all day," he said to her. Bevin couldn't believe that after a year of marriage, he still made her heart skip a beat. Her new friends had told her that once she settled into marriage, her feelings would level out, but she was relieved to know that she still felt the same way she did when she first fell in love with him. It made her so happy that Keenan was feeling the same.
"Louisa, I hope this one has nae talked yer ears off," he joked, pointing to Bevin, who smacked him lightly on the arm, unable to keep her laughter at bay.
Louisa, who was used to both their antics by now, laughed with them as she said, "Nae me Laird, she has been perfect."
The two continue to have light conversation, frequently including Louisa, who tried but failed to stay out of their antics. She eventually gave up trying as they laughed and joked.
Keenan told her about his day, including the emergency that had compelled him to leave their bed. A Laird from another clan had had his land flooded and required assistance in dealing with it. Keenan had taken some men provided by James and gone to the Laird's land before the flood caused any further damage than it had already.
He had advised him to construct an irrigation system that would direct the water to the farmlands instead, and he had stayed with his men to assist the Laird in this endeavor. Bevin was pleased with her husband. He was selfless, always willing to lend a helping hand to others. There was no other man she'd rather be with, and she ensured he knew that.
"I saw yer faither in the study on me way here," said Keenan suddenly. Bevin looked at him, wondering what he had done or said this time.
"He said he was proud of how we handled the clan and our marriage so far. He is glad that both have been going so smoothly." Bevin was moved by her father's efforts to be present in her life and grateful that, even though he was no longer Laird, he was still working hard to ensure the clan's success.
"He said that now all he wanted to make his joy complete was for us tae give him a grandchild," Keenan laughed. "James asked me the same thing a few nights ago. Maybe we should get tae it now so that we can give them the grandchild that they want so badly," Keenan joked.
Bevin set the cup she was holding down and exchanged an excited look with Louisa. It had been their topic of discussion today.
I cannae wait tae tell him I am with child.
The End.
---
If you haven't already, please leave your review on Amazon
---
If you want to be always up to date with my new releases, click and...
Follow me on BookBub
Readers who enjoyed this book also bought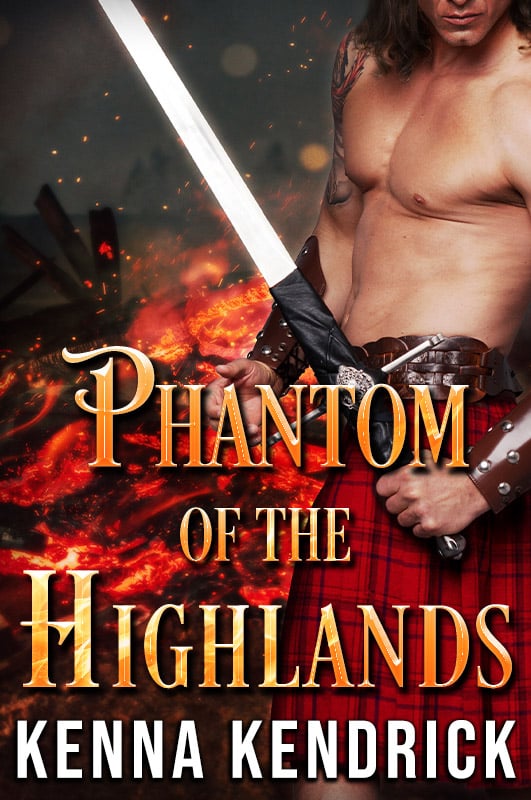 ★★★★★ 266 ratings


This is the story of Gillian, an adventurous English lady who finds herself captured by a mysterious and alluring Highlander. This Highlander will do whatever it takes to save his people from hunger, even abduct the daughter of his enemy. But life seldom goes as planned. What will happen when the Highlander starts falling for Gillian? And will her feelings or her logic prevail in this peculiar turn of events?
Read the book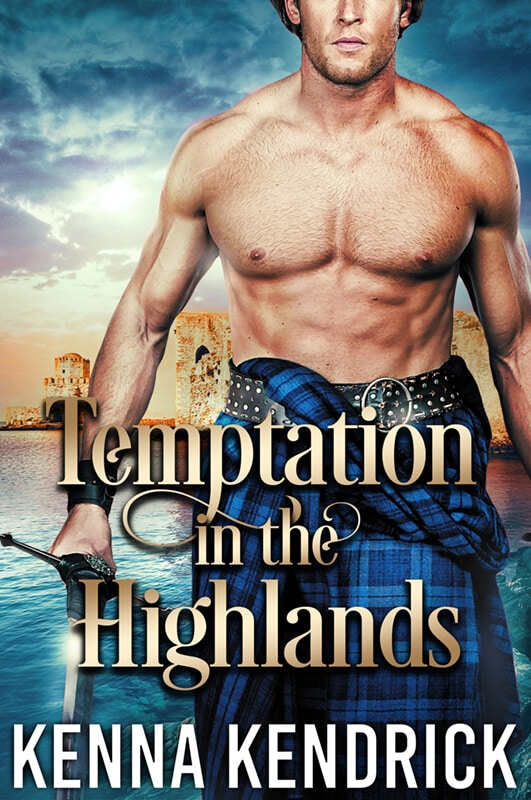 ★★★★★ 208 ratings


This is the story of Julia, an intelligent English lady who runs away to escape her woes and finds herself in the keep of an enticing Highlander. This Highlander, as handsome as he may be, has serious economic troubles, and only a miracle can save him. But perhaps one's answer is closer than he thinks. How will he help her face the past that is haunting her? And how will she save him?
Read the book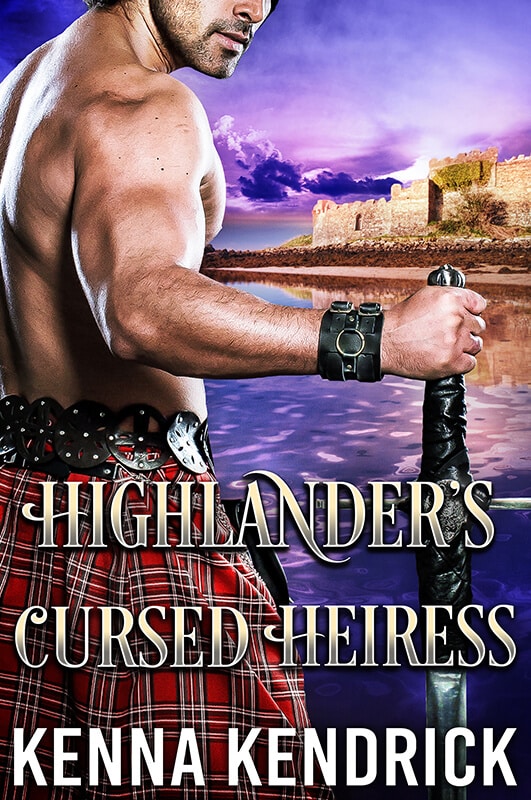 ★★★★★ 213 ratings


This is the story of Gale, an adventurous English lady who runs away to escape her murderous mother and finds herself in the company of an alluring Highlander. There she is called to change her ways, and he helps her see the world from a different point of view. But her past is catching up with her. How will she elude her mother? And will this be the only obstacle in their relationship?
Read the book