Highlander's Battle of Hearts – Extended Epilogue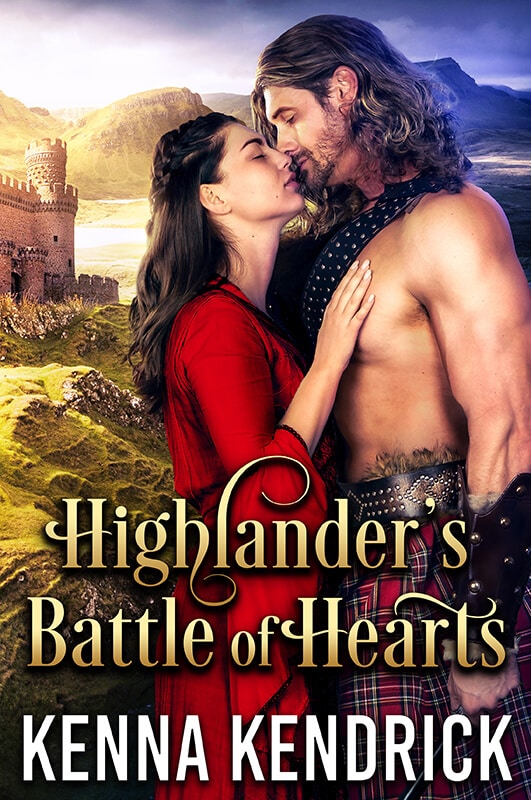 Scottish Highlands
August 16, 1651
Blair hummed softly while she sat in her chair, seated next to the open window. She basked in the warm sunlight while she gazed down at the baby in her arms. She never knew she could love someone so much until she had met her son five weeks ago, during a night of harsh storms. The pains were unbearable. Tavis had worried for her health during the entire ordeal. The midwife had kept Aindreas from entering her rooms, even though she had heard him demanding entrance. Her screams had terrified him.
That night, she had given birth to the new laird, Ethan MacBean.
The small laird slept in Blair's arms. His little lungs were worn out from wailing most of the morning. Blair's gaze kept flickering from his serene, sleeping face to the courtyard below, excited for a special guest's visit.
Blair perked in her seat when she saw horses riding in the distance, led by a man with dark raven curls. She clutched Ethan close to her bosom and carefully rose from her chair, making her way out of her quarters and through the corridors.
"My lady!"
Blair paused and turned around, finding the midwife, Mairi, rushing towards her. The woman was young for being a midwife, perhaps only a few years older than Blair but had aided many village women with their births. Her brown hair was tied back in a low plait. Several strands escaped around her face. She had the most astonishing icy blue eyes Blair had ever seen and wondered if the midwife had been popular amongst the lads when she resided in the village.
"Ye mustn't exude yerself too much, my lady," said Mairi while stopping in front of her. "'Tis still too soon."
Blair smiled brightly. "I only wish to welcome a guest. I don't expect to go walking around the castle gardens anytime soon."
"If that is all ye intend to do," said Mairi while following Blair towards the staircase. "Nevertheless, I will still aid ye if ye feel a wee weak."
Blair slowly walked down the stairs, taking one step at a time. "Nonsense. I feel fine. Ye and Tavis both have been too wary."
"Better to be wary than overindulge," said Mairi as they stepped into the foyer.
Blair paused at the bottom of the staircase as she saw Daniel enter the keep, followed by several MacBean soldiers. Of what she heard, he was residing in a small cottage several miles from the castle, yet had been sending and receiving messages with the MacAlisters, often riding back and forth between the two clans. He looked different than she last saw him. His arms were well-muscled as if he had been training. His jaw was more angular, with stubble marring his flesh. He appeared exhausted from riding, yet something about him made him seem more like a man than the usual boyish quality he had about him.
Aindreas stood in front of the great hall, taking his cousin's hand and giving it a firm shake. "Daniel," he said, pulling the man forward and wrapping his arms around his cousin. "'Tis good to see ye."
Daniel chuckled while pushing the laird away. "I wish to say the same about ye, but then I'd be lying."
Aindreas rolled his eyes while Daniel looked around.
"And the little laird, where is he?" Daniel's eyes widened as they fell upon Blair. She quickly strode towards them, ignoring her husband's scowl.
"I thought I told ye to rest in yer rooms," said Aindreas slowly.
Blair pursed her lips while stopping in front of both Daniel and Aindreas. "And I thought I told ye I was fine." She held out Ethan with pride.
"Ah, the little laird, we meet at last," said Daniel with a bright smile while hovering over the sleeping baby. There was a sadness in his gaze, and Blair wondered what it would be like for Daniel to have a wife and become a father. She suspected he would make a wonderful family man given his calm nature and his patience.
"He's beautiful," Daniel said while lifting his gaze to hers, his smile slowly dissipating. "I heard ye were quite ill."
"We nearly lost her," said Aindreas gruffly.
Blair shook her head. "It was difficult, but I am fine now."
"Hardly," Aindreas muttered.
"If ye don't mind," said Mairi while stepping forth. Blair nearly jumped from her skin, having forgotten the midwife was there all along. Mairi took Ethan from Blair's arms. "I could look after the little one for ye while ye welcome yer guest."
Blair nodded, yet she noticed how Mairi kept her gaze from Daniel as if she was too shy to look upon him. Blair's gaze slid to Daniel, noticing the way he stared at Mairi. His gaze raked over her, his lips parted. He blinked and quickly turned away as if he only just noticed how he had been staring at the lass.
"Apologies for my rudeness, Daniel," Blair said with a sly smile slowly creeping her lips upwards. "This is Mairi. She is the midwife." Blair gestured towards Daniel as she added, "This is Laird Aindreas's cousin, Daniel."
Mairi bowed her head and dipped into a short curtsy while she held little Ethan in her arms. "'Tis a pleasure."
Daniel smiled thinly. "Likewise."
Ethan's arm moved within the blankets surrounding him, and his mouth opened, emitting a whimper. "If ye excuse me," Mairi said while turning on her heel, "I will see what the little laird demands for now." She bowed her head once more before striding towards the staircase.
Blair nodded, her smile growing while a plan formed in her mind. She glanced at Aindreas, who wrapped an arm around her shoulders, placing a kiss upon her brow. Daniel's followed Mairi as she walked up the steps. Blair couldn't stop the hope brimming within her.
The hope that Daniel would soon find love to brighten his days.
---
If you want to stay updated on my next book, and want to know about secret deals, please click the button below!
---
If you haven't already, please leave your review on Amazon
---
If you want to be always up to date with my new releases, click and...
Follow me on BookBub
Readers who enjoyed this book also bought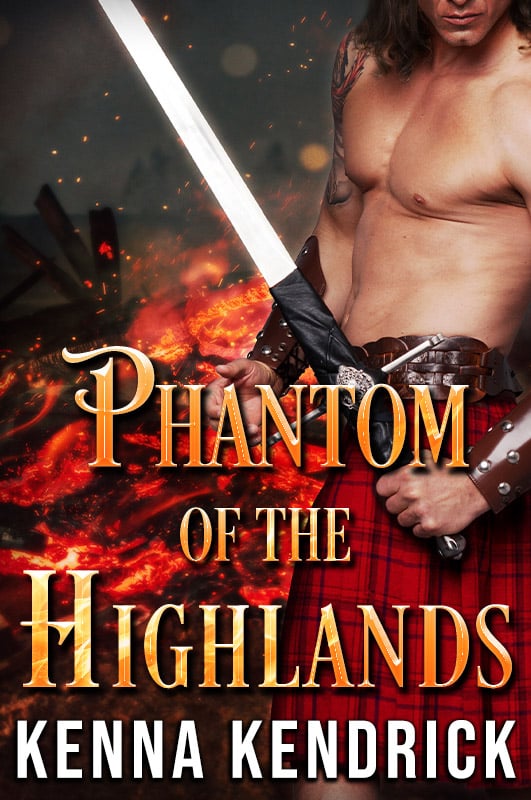 ★★★★★ 266 ratings


This is the story of Gillian, an adventurous English lady who finds herself captured by a mysterious and alluring Highlander. This Highlander will do whatever it takes to save his people from hunger, even abduct the daughter of his enemy. But life seldom goes as planned. What will happen when the Highlander starts falling for Gillian? And will her feelings or her logic prevail in this peculiar turn of events?
Read the book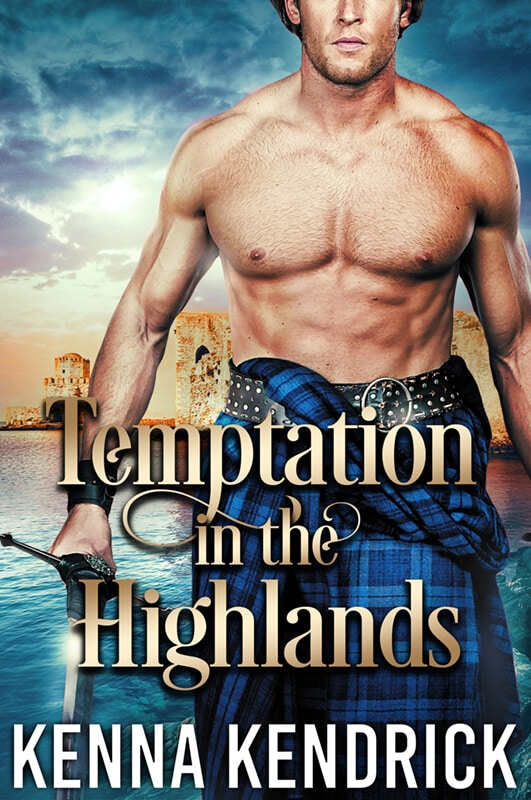 ★★★★★ 208 ratings


This is the story of Julia, an intelligent English lady who runs away to escape her woes and finds herself in the keep of an enticing Highlander. This Highlander, as handsome as he may be, has serious economic troubles, and only a miracle can save him. But perhaps one's answer is closer than he thinks. How will he help her face the past that is haunting her? And how will she save him?
Read the book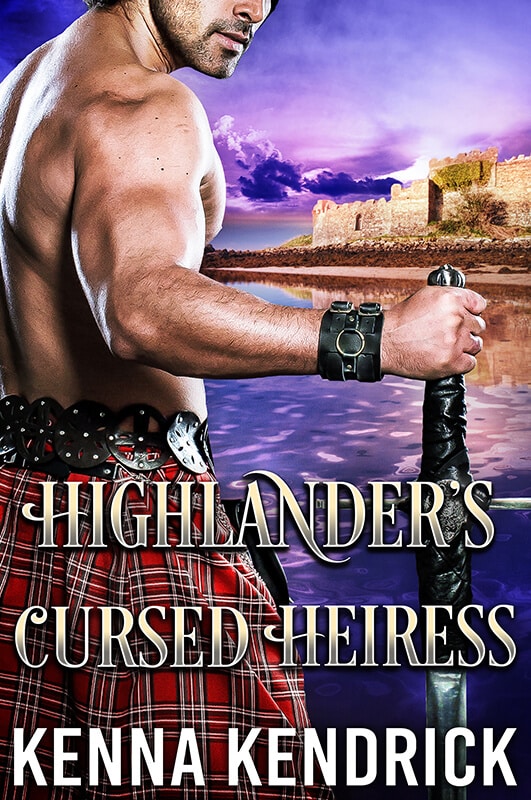 ★★★★★ 213 ratings


This is the story of Gale, an adventurous English lady who runs away to escape her murderous mother and finds herself in the company of an alluring Highlander. There she is called to change her ways, and he helps her see the world from a different point of view. But her past is catching up with her. How will she elude her mother? And will this be the only obstacle in their relationship?
Read the book