Highlander's Golden Enchantress – Extended Epilogue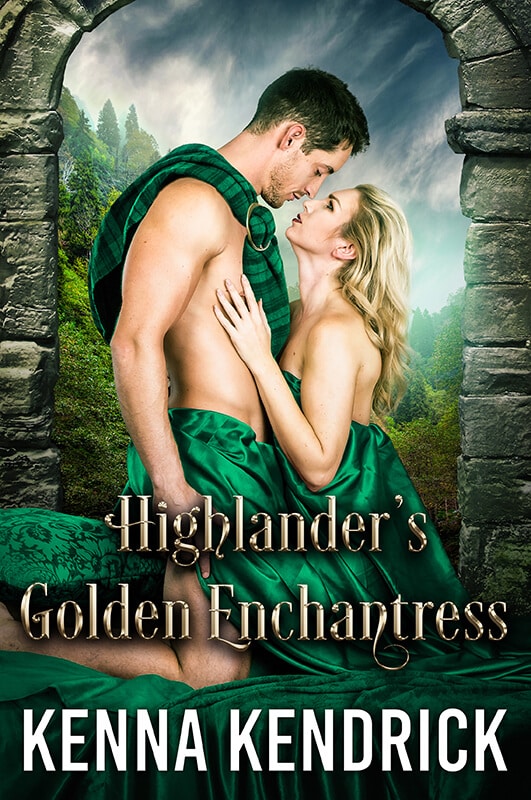 Kaleb's life had changed so much in such a short time that sometimes, he still struggled to believe it. There were days when he woke up in the middle of the night, drenched in sweat, fearing that Ralph would attack his clan before he remembered that his brother was dead, and other nights when his dreams were filled with images of that battle in the forest when Ralph had died.  
 But most nights were nothing like that. Most nights, he fell asleep next to Guinevere, and he held her for hours, her presence so calming that he dreamt of nothing at all.  
 He didn't remember a time in his life when he had been happier. Every time he gazed at Guinevere, she took his breath away and put a smile on his lips, even when she was only sitting there, doing nothing. Kaleb couldn't get enough of her. Even Andrew had difficulty dragging him to meetings with the Elders, as Kaleb was so determined to be by her side at all times.  
 But Andrew had managed to take him to one of the meetings, after all, and Kaleb had spent hour after hour listening to the Elders when there was little to talk about. Their clan wasn't in danger anymore, after all. They were prospering, and so in his mind, most of those meetings were unnecessary. 
 When he escaped his study, Kaleb tracked Guinevere down and found her in the gardens, where the two of them had shared their first intimate moments. He remembered that night vividly, as though it were yesterday, and he had half a mind to recreate that night as he walked to her, placing a hand on the small of her back. 
 Guinevere didn't seem to have noticed him coming, and she jumped, startled until she realized that it was him. Then, she smiled at him, leaning into his arms. 
 "Are ye done with yer meetin'?" she asked. "Ye were gone only for a short time, but I still missed ye." 
 "Aye, I'm all done for noo," Kaleb said, leaning down to press a sweet kiss on her lips. "I'm sorry that ye had to wait for me for so long. I didna ken that I would spend so many hours with the Elders." 
 "It's alright," Guinevere reassured him. "I ken that ye're a busy man." 
 "Never too busy for ye," Kaleb said. "Tell me, how has yer day been? What do ye wish to do today?" 
 "Weel . . . I did have somethin' to tell ye," Guinevere said, drawing her bottom lip between her teeth in that way that made Kaleb go wild with lust. "And this is the perfect time to tell ye." 
 "What is it?" 
 "I'm pregnant, Kaleb," she said, her hand coming to rest on her stomach. "Ye'll be a faither." 
 Kaleb's eyes fell to Guinevere's stomach. He had noticed a small change in her, as well, as though she had started glowing all of a sudden, more beautiful and radiant than ever before.  
 "A bairn," he said, his voice barely a whisper, the tremor in it clear. "We'll have a bairn?" 
 "Aye. Aye, we will." 
 Kaleb could have fainted. He would have if he didn't think that it was undignified for a Laird to faint from excitement in the middle of the gardens. He made his way to the nearest bench on unsteady legs and sat down, Guinevere perching herself right next to him. 
 "Are ye happy?" she asked. 
 "Happy?" Kaleb echoed. Did happy even begin to describe what he was feeling? Was there any word at all that could express his joy at the news? "Of course, I'm happy, Golden. Ye've made me the happiest man in the world." 
 He wanted to ask her so many questions. He wanted to ask her when she had found out if she knew how far along she was, impatient as he was to meet the new member of their family but judging by the fact that there was no swell on her belly quite yet, he figured that she had only recently found out. He didn't want to bombard her with questions, not just yet. He wanted the two of them to simply enjoy that moment for as long as they could.  
 "I have more good news," Guinevere said then, but Kaleb could hardly focus on her words. No news could be better than what she had just shared with him. "Andrew has asked for Beth's hand in marriage." 
 "He has?" Kaleb asked, surprised. Sure, he had had a conversation with Andrew about it, giving him his permission to marry Beth, but he hadn't expected it to happen so soon. 
 "Aye," Guinevere said. "Beth told me this mornin'. And just as I thought, they're both verra happy about it." 
 Kaleb huffed out a short laugh. Guinevere liked to be right, and of course, she often was. He, too, was happy for Andrew. For the longest time, Kaleb hadn't believed in marriage after Ava's betrayal, but Andrew always preached about how every man should have a capable woman by his side, and there were few women as capable as Beth.  
 "It's a good match," he said. "I suppose noo we'll have to have another feast." 
 "Hopefully, this time, we willna leave as early," Guinevere teased, and Kaleb knew precisely what she was talking about. He hadn't been the only one eager to get to their chambers, though, at their own feast, as far as he remembered. 
 Kaleb responded to Guinevere's teasing by grabbing her by the waist and giving her a twirl, which seemed to delight her. Then, he decided that it was time to give her some of his own news. 
 "Since ye made me so happy and gave me such a precious gift, I have a gift to give to ye, too," he said. "Do ye wish to ken what it is?" 
  *** 
 "A gift?" Guinevere said, startled. What kind of gift could Kaleb have for her? "What is it?" 
 "Tristan," Kaleb said. "He's comin' home." 
 It was a good thing that Guinevere was standing close to the bench, she thought as she sat down. Otherwise, she would have collapsed right there and then. The news was such a big shock that her strength left her, her hands trembling as she clutched onto Kaleb's shirt. 
 "He is?" she asked, breathless. "He really is?" 
 "He's on his way as we speak," Kaleb said, giving her a soft smile. "He'll be here by the end of the week." 
 "And he's weel?" 
 "I willna lie to ye," Kaleb said. "The Sassenachs were anythin' but kind to him, but me men say that he's already recoverin'. There shouldna be any lastin' damage." 
 Guinevere wasn't so certain about that. Even if his physical wounds would heal, there was no telling what had happened to his mind and his soul. But no matter how long it would take, she would be by his side, and she would help him through it all.  
 "Nimue . . . have ye told her?" Guinevere asked. "Have ye sent word to them?" 
 "Na yet," Kaleb said. "I wanted ye to hear it first. I only just heard of it meself." 
 Guinevere wanted to write to Nimue and their father immediately. They would both be so happy to know that Tristan was finally coming back after weeks of knowing he was still alive. That had come as a shock to them all when they had first found out, and since then, they had been expecting his arrival anxiously. 
 "I'll go write to her immediately," she said, extricating herself from Kaleb's arms, which had found their way around her once more. "Ach, Kaleb, ye've made me so happy! Thank ye. I canna wait to see him." 
 "And I canna wait to meet him," Kaleb said. 
 With one last smile, Guinevere rushed back into the castle. She hunched over a piece of paper, furiously scribbling onto it, and sent a messenger to Nimue immediately, with the orders that he was to rush as much as possible.  
 For the rest of the day, nothing could wipe the smile off Guinevere's lips. She could think about nothing else but the moment when she would see Tristan again, and she hoped that the rest of her family would accept her invitation to visit again so that they could all be together for a while. 
 That night, Guinevere slid into bed next to Kaleb, drawn to his arms like a moth to the flame. She kissed him, trying to pour into that one kiss all the love and gratitude that she had for him, and when they parted, she couldn't stop gazing into his eyes.  
 How could anyone ever think that this man is anythin' but kind? His eyes . . . his eyes show it. 
 Kaleb's hand came to rest on her stomach, and Guinevere smiled at him, her own hand laying on top of his. She couldn't wait for the moment when she would feel the baby move, but she knew that it was far too early for that. Nimue had told her that it would still take a while. 
 Her sister had been the second person to know that she was pregnant. The first had been Beth, who had also pointed it out to her in the first place. And Kaleb had been the third, as she had been trying to come up with a way to make the announcement special before she realized that she didn't have to do anything for it to be perfect.  
 With a sigh, Guinevere closed her eyes, the smile never fading from her lips. And as she let sleep fall over her, she knew that from that moment on, she would only be happier and happier. 
---
If you want to stay updated on my next book, and want to know about secret deals, please click the button below!
---
If you haven't already, please leave your review on Amazon
---
If you want to be always up to date with my new releases, click and...
Follow me on BookBub
Readers who enjoyed this book also bought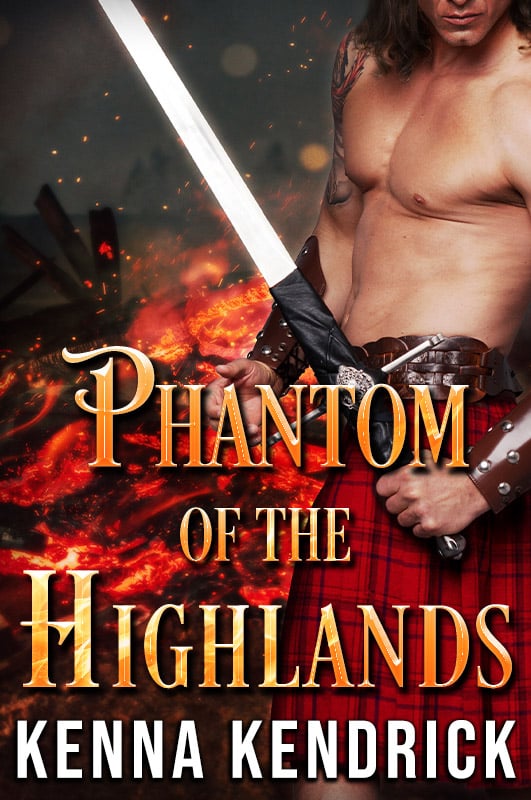 ★★★★★ 266 ratings


This is the story of Gillian, an adventurous English lady who finds herself captured by a mysterious and alluring Highlander. This Highlander will do whatever it takes to save his people from hunger, even abduct the daughter of his enemy. But life seldom goes as planned. What will happen when the Highlander starts falling for Gillian? And will her feelings or her logic prevail in this peculiar turn of events?
Read the book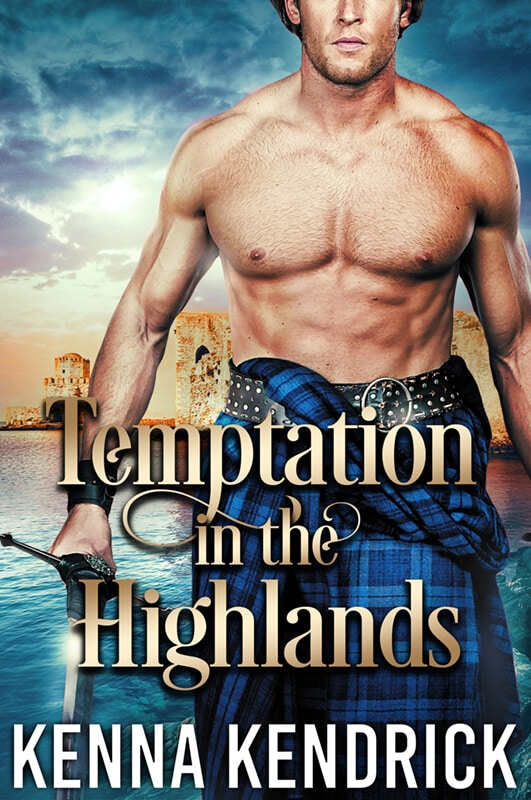 ★★★★★ 208 ratings


This is the story of Julia, an intelligent English lady who runs away to escape her woes and finds herself in the keep of an enticing Highlander. This Highlander, as handsome as he may be, has serious economic troubles, and only a miracle can save him. But perhaps one's answer is closer than he thinks. How will he help her face the past that is haunting her? And how will she save him?
Read the book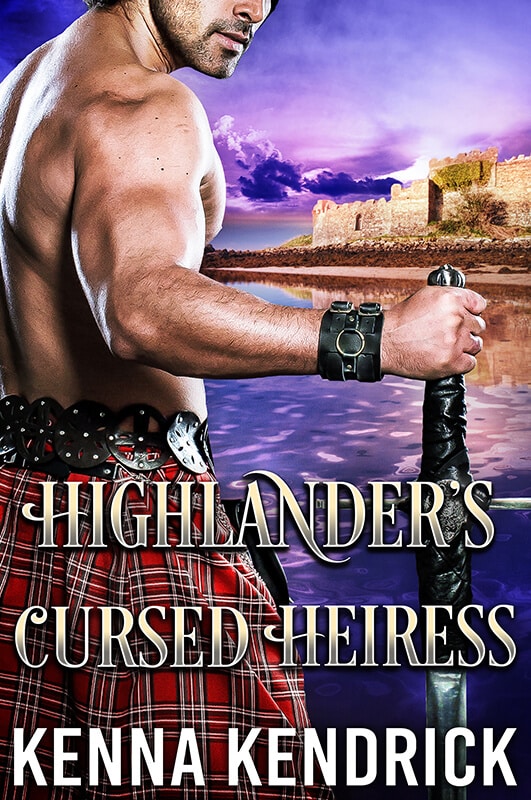 ★★★★★ 213 ratings


This is the story of Gale, an adventurous English lady who runs away to escape her murderous mother and finds herself in the company of an alluring Highlander. There she is called to change her ways, and he helps her see the world from a different point of view. But her past is catching up with her. How will she elude her mother? And will this be the only obstacle in their relationship?
Read the book