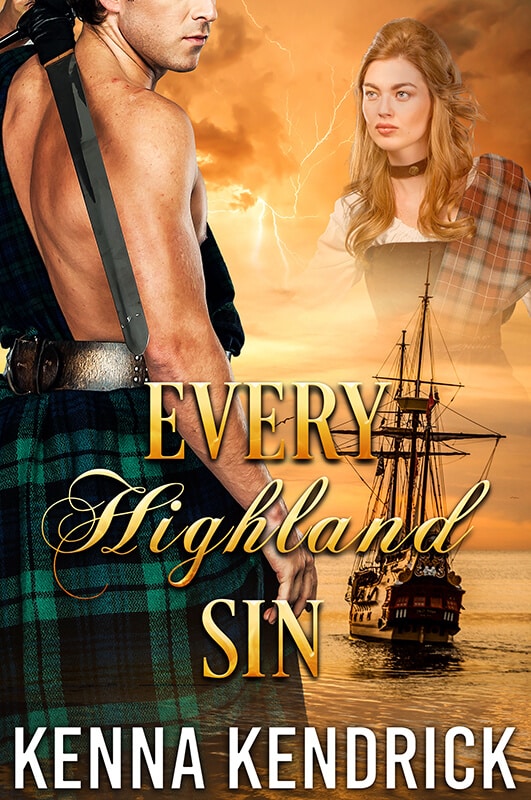 Two Years Later…
He sat up in bed, watching Aileas stand out on the balcony that sat off their bedchamber. The early morning sun shone down on her, wreathing her in a golden aura that made her look even more ethereal and angelic than she usually did. He was amazed that two years after they had declared their love for one another and wed when he looked at her, he felt the same flutter in his heart he did when he'd first met her. Aileas was a special, unique woman, and Luke thanked God every day for putting her in his path.
Luke looked over at the black leather cuirass that stood on the rack in the corner. It bore an embossed silver wolf's head in the center, the baron's personal guard's emblem. After healing and being initiated into the guard, he had risen through the ranks quickly, earning the respect of his sword brothers along the way. The shoulders of the cuirass bore a red stripe, marking his position, which was Captain Headen's second.
Although he took great pride in his achievements, he often thought of Robert. The spymaster had not been seen in Sowkirk since the battle at Pringle's keep. As Luke rose through the ranks and achieved more in his life-bettering, his position-he often thought back to the brief conversation they'd had in Pringle's exchange. What Robert did was evil. Luke had no doubt. But the spymaster was simply trying to do what Luke was-better his life.
And Luke indeed had bettered his position. There had been enough of the foundation and framework of Aileas' family keep left that they'd been able to rebuild it. It was hard, arduous work, but they had finished it. It was larger than her ancestral home had been, though still smaller than Cherrythorn Manor, but Luke believed it was no less grand than the baron's residence. They had hired some of the best craftsmen in Sowkirk to add the touches and flourishes Aileas wanted. The things she remembered from her childhood.
Though, she was careful to avoid duplicating her home completely, adding things unique to them and put their stamp on their new home… the home they were soon to be raising their family in. The idea of being a father still made Luke shudder, though not in a bad way. Aileas insisted that he would be a good father, but the mere idea of it scared him.
He slipped out of bed and pulled a tunic on over himself. Though the sun was shining and the sky was cloudless, there was a crispness and a chill in the air still. Spring was still a ways off yet, and though things had been unseasonably warm, it was far from actually being warm.
Luke stepped through the arched doorway and onto the balcony, sidling up behind her. He wrapped his arms around Aileas, sliding his hands across her very swollen belly. She turned her head and smiled at him, so he gave her a peck on the lips as she melted into him, intertwining her fingers with his. He looked down at her belly, knowing he didn't have long to get over his fears. Scared or not, he was going to be a father, and he was going to be a father very soon.
In the distance, the sun was just creeping over the horizon, sending out golden rays that reflected dazzlingly off the surface of the ocean. He watched the ships moored in the harbor and wondered what was going through her mind.
"Ye're up early," he said.
"Aye. Tis bein' pregnant. It doesn't let me sleep well sometimes."
He nodded out to the ships in the harbor. "Dae ye miss it? Bein' out on thae Selkie with yer crew?"
A faint smile curled her lips upward. "Of course, I miss it. I miss it almost every day. But do I regret it? Nae for a minute. Me life here, me life with you," she started, resting her hands on her belly meaningfully, "Me life with our family is better than even thae best day at sea. I love what we've built here, and I love that we're goin' tae fill these halls with a family."
He kissed the top of her head again, unable to keep the smile from stretching across his face. His heart swelled with his love for her and his burgeoning family to the point he thought it might burst. Aileas looked up at him again, holding his gaze firmly, an earnest expression on her face.
"I need ye tae ken that I daenae regret givin' up me ship. There's no place I'd rather be than here with ye and our wee one," she said, rubbing her stomach. "And Dougal is a fine captain. I ken he'll uphold thae lofty traditions and reputation of thae Red Selkie."
Luke smiled at her and held her a little tighter. Though he believed Aileas, hearing it from her lips never failed to settle any sense of unease that lingered within him. He knew well what she had given up to be with him. She had given up her ship. She'd named her former first mate, Dougal, the new captain, and had gifted him with her ship. He remembered vividly the day they stood on the docks and watched the Selkie sail away without her. She'd had tears in her eyes and had been nearly inconsolable for a couple of days.
Luke knew that she'd given up her freedom and her life on the sea. For him. And because of that, because he remembered how hard she'd cried when Dougal sailed away, no matter how hard he tried to banish it, there was always an ember of fear that burned within him that she would come to regret her decision. But she seemed to sense that and always took care to reassure him, and he appreciated that.
He looked to the east and saw Pringle's keep standing on the bluff, silhouetted in the early morning light. After the battle and everything had been settled, Baron Begbie gifted the keep to Dand… as a wedding present. Shortly after he and Aileas had wed, Dand had married Mira. They amazingly had two children already-twin girls-so. It was good they were given the keep since they needed more room than Dand's home offered.
Luke had grown close to Dand and counted him among his closest and most trusted friends. It was surprising to him, given the start they'd gotten off to, but Luke was grateful for his friendship. At first, Luke had thought the pairing odd. Mira was a beautiful and refined woman. Cultured and well-spoken. She was educated. Dand was a fighter, grizzled and worn in some ways, and he wasn't necessarily as educated or cultured as his wife.
And yet, somehow, the pairing worked. Dand adored Mira, and she adored him as well. They were happy together, and they were very obviously deeply in love. Luke was happy for the big man.
"What are ye thinkin'?" she asked.
"I was just thinkin' about how happy I am."
"Aye. I never thought I could be this happy," she said.
"That makes two of us, me love," he replied. "And I daenae ken what I did tae deserve it. Or tae deserve ye."
She quirked a small grin at him. "I ask that meself all thae time."
Luke laughed and shook his head. He loved the quick wit and smart mouth that Aileas had. He loved their banter and conversations together. She brought out a different side of him. He thought she made him a better man. Or at least, she made him want to be a better man for her and their child.
"Ye ken ye're goin' tae be a wonderful da, eh?" she said as if reading his mind.
"I sometimes wonder. What dae I ken about bein' somebody's da?"
She shrugged. "What did ye ken about bein' somebody's husband? But I think ye're doin' a pretty good job of it."
He smiled at her. "Ye think so, eh?"
"Most of thae time, aye."
"Most of thae time?"
"Aye. Ye dae snore like a beast."
"Not nearly as bad as ye. Trust me."
Aileas laughed as if it was the funniest thing she'd ever heard, then turned around in his arms and looked up at him. He loved the way she looked into his eyes. He never failed to see the depth and breadth of her love for him, and it filled him with that bright light of joy every single time.
"I feel like thae luckiest man in thae world," he said.
"As ye should," she replied with a smile.
"I love ye, Aileas. I love ye with thae whole of me heart."
"Then that makes me thae luckiest woman in thae world."
He leaned down and kissed her, pulling her to him tightly. As he pulled back, they kept their arms around one another as they looked out to the horizon, letting the sunshine rain down on them. And as he marveled at how amazing his life was turning out to be, he smiled.
It was a beautiful day indeed.
---
If you want to stay updated on my next book, and want to know about secret deals, please click the button below!
---
If you haven't already, please leave your review on Amazon
---
If you want to be always up to date with my new releases, click and...
Follow me on BookBub
Readers who enjoyed this book also bought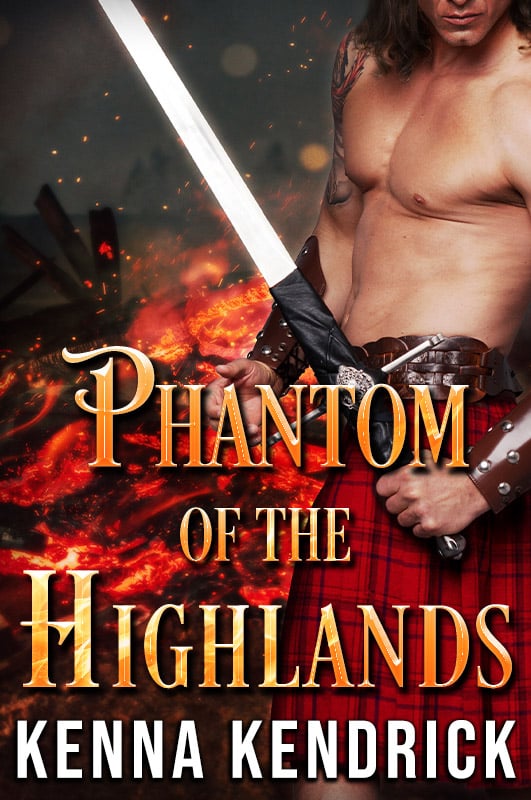 ★★★★★ 266 ratings


This is the story of Gillian, an adventurous English lady who finds herself captured by a mysterious and alluring Highlander. This Highlander will do whatever it takes to save his people from hunger, even abduct the daughter of his enemy. But life seldom goes as planned. What will happen when the Highlander starts falling for Gillian? And will her feelings or her logic prevail in this peculiar turn of events?
Read the book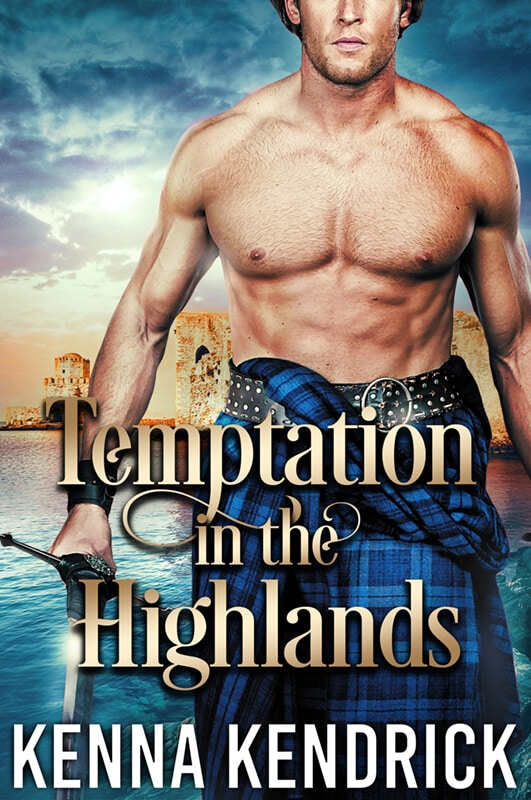 ★★★★★ 208 ratings


This is the story of Julia, an intelligent English lady who runs away to escape her woes and finds herself in the keep of an enticing Highlander. This Highlander, as handsome as he may be, has serious economic troubles, and only a miracle can save him. But perhaps one's answer is closer than he thinks. How will he help her face the past that is haunting her? And how will she save him?
Read the book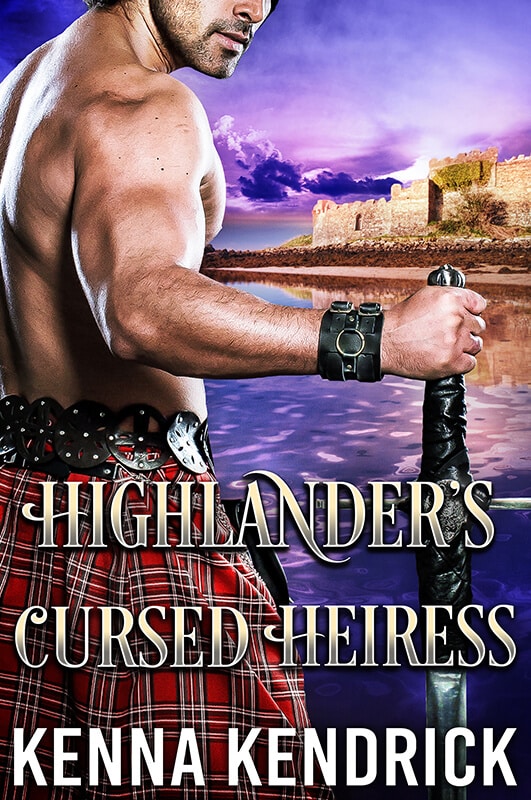 ★★★★★ 213 ratings


This is the story of Gale, an adventurous English lady who runs away to escape her murderous mother and finds herself in the company of an alluring Highlander. There she is called to change her ways, and he helps her see the world from a different point of view. But her past is catching up with her. How will she elude her mother? And will this be the only obstacle in their relationship?
Read the book